TRENDING COURSES
Your chance to be a trending expert in IT industries and make a successful career after completion of our courses.
BOOKS & LIBRARY
Masterstudy is one of the world's busiest public library systems, with over 10 million books, movies and other items to borrow.
CERTIFIED TEACHERS
Get professional education and reliable consultation by our team of certified teachers and instructors.
CERTIFICATION
Upon successful completion receive a certificate showing your achievement for completing one of our rigorous classes.
CENTER ACHIEVEMENTS
Here you can review some statistics about our Education Center
RECENT POSTS

Beaconhouse Way Forward for A Level Students
18 August 2023 Beaconhouse is aware of the concern following the recent release of the AS and A Level results. Changes in grade boundaries and equitable grade calculations have been largely attributed to the impact of the pandemic. We are cognizant of the distress experienced by our students, particularly those who were not able to [...]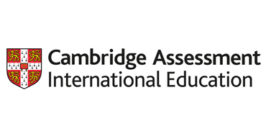 CAIE Exemptions for May/June Exam 2022
Dear Parents, This year continues to pose challenges in the form of new variants of COVID and our students, parents and staff getting affected by the same. This letter aims to explain how Cambridge International has planned to administer the May/June 2022 exam series. It also addresses the steps taken by Beaconhouse to ensure students [...]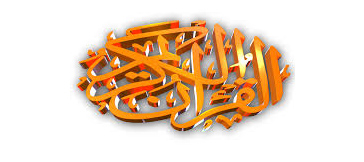 Teaching of Holy Quran Translation in Punjab
Dear Parents, This is to inform you that in compliance with the Punjab Compulsory Teaching of the Holy Quran Act 2018 (Act XVII of 2018), translation of The Holy Quran will be taught from Classes 6 – 12 in all schools across Punjab. The translation script has been approved by Punjab Curriculum and Textbook […]
STAY TUNED

WITH US

Subscribe now and receive weekly newsletter with educational materials, new courses, interesting posts, popular books and much more!
GET THE COACHING TRAINING
BY
ADAM JONES FOR FREE
It's limited seating! Hurry up

Syeda Quratulain Bukhari
Parent
With the coronavirus pandemic spreading like wildfire in Pakistan, I am extremely appreciative that Beaconhouse is taking timely safety measures. The introduction of Beaconhouse Schooling Uninterrupted (BSU), their online education platform, is a great initiative. While the closure of schools brought down the risk of exposure to illness faced by students, we the parents were also worried about their education process being interrupted.
Both my kids are thoroughly enjoying daily interaction with their teachers and classmates and are actively taking part in the assigned activities. BSU has given parents such as myself peace of mind that their children are not lagging behind in the educational objectives and are kept busy in constructive learning.

Thank you, Beaconhouse, for introducing the BSU platform. My teachers are online and available to respond to any questions or difficulties I may be facing. A lot of interesting assignments are uploaded daily, engaging us in research work and boosting our knowledge. This has been very productive for all of us and kept us up to date with the term curriculum.