ONLINE CLASSROOMS
Access to high quality education and support by qualified teachers — all designed to help students stay connected and engaged
PERIODIC UPDATES
Information on scheduled tasks, video tutorials, quizzes and assignments to ensure uninterrupted schooling and delivering a broad and balanced curriculum
PARENT NOTIFICATIONS
Information on student progress and suggestions to help students reach their full potential
RESOURCE BANK
Availability of innovative technical resources to deliver an interactive curriculum, tailored to ensure students are challenged academically
ENROLMENT STATISTICS
Here you can review some statistics about BSU
RECENT POSTS

Beaconhouse Way Forward for A Level Students
18 August 2023 Beaconhouse is aware of the concern following the recent release of the AS and A Level results. Changes in grade boundaries and equitable grade calculations have been largely attributed to the impact of the pandemic. We are cognizant of the distress experienced by our students, particularly those who were not able to [...]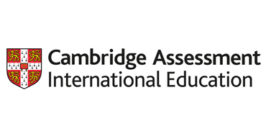 CAIE Exemptions for May/June Exam 2022
Dear Parents, This year continues to pose challenges in the form of new variants of COVID and our students, parents and staff getting affected by the same. This letter aims to explain how Cambridge International has planned to administer the May/June 2022 exam series. It also addresses the steps taken by Beaconhouse to ensure students [...]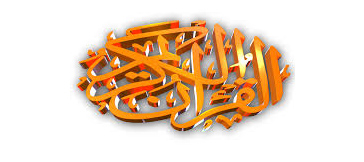 Teaching of Holy Quran Translation in Punjab
Dear Parents, This is to inform you that in compliance with the Punjab Compulsory Teaching of the Holy Quran Act 2018 (Act XVII of 2018), translation of The Holy Quran will be taught from Classes 6 – 12 in all schools across Punjab. The translation script has been approved by Punjab Curriculum and Textbook […]

Syeda Quratulain Bukhari
Parent
With the coronavirus pandemic spreading like wildfire in Pakistan, I am extremely appreciative that Beaconhouse is taking timely safety measures. The introduction of Beaconhouse Schooling Uninterrupted (BSU), their online education platform, is a great initiative. While the closure of schools brought down the risk of exposure to illness faced by students, we the parents were also worried about their education process being interrupted.
Both my kids are thoroughly enjoying daily interaction with their teachers and classmates and are actively taking part in the assigned activities. BSU has given parents such as myself peace of mind that their children are not lagging behind in the educational objectives and are kept busy in constructive learning.

Thank you, Beaconhouse, for introducing the BSU platform. My teachers are online and available to respond to any questions or difficulties I may be facing. A lot of interesting assignments are uploaded daily, engaging us in research work and boosting our knowledge. This has been very productive for all of us and kept us up to date with the term curriculum.